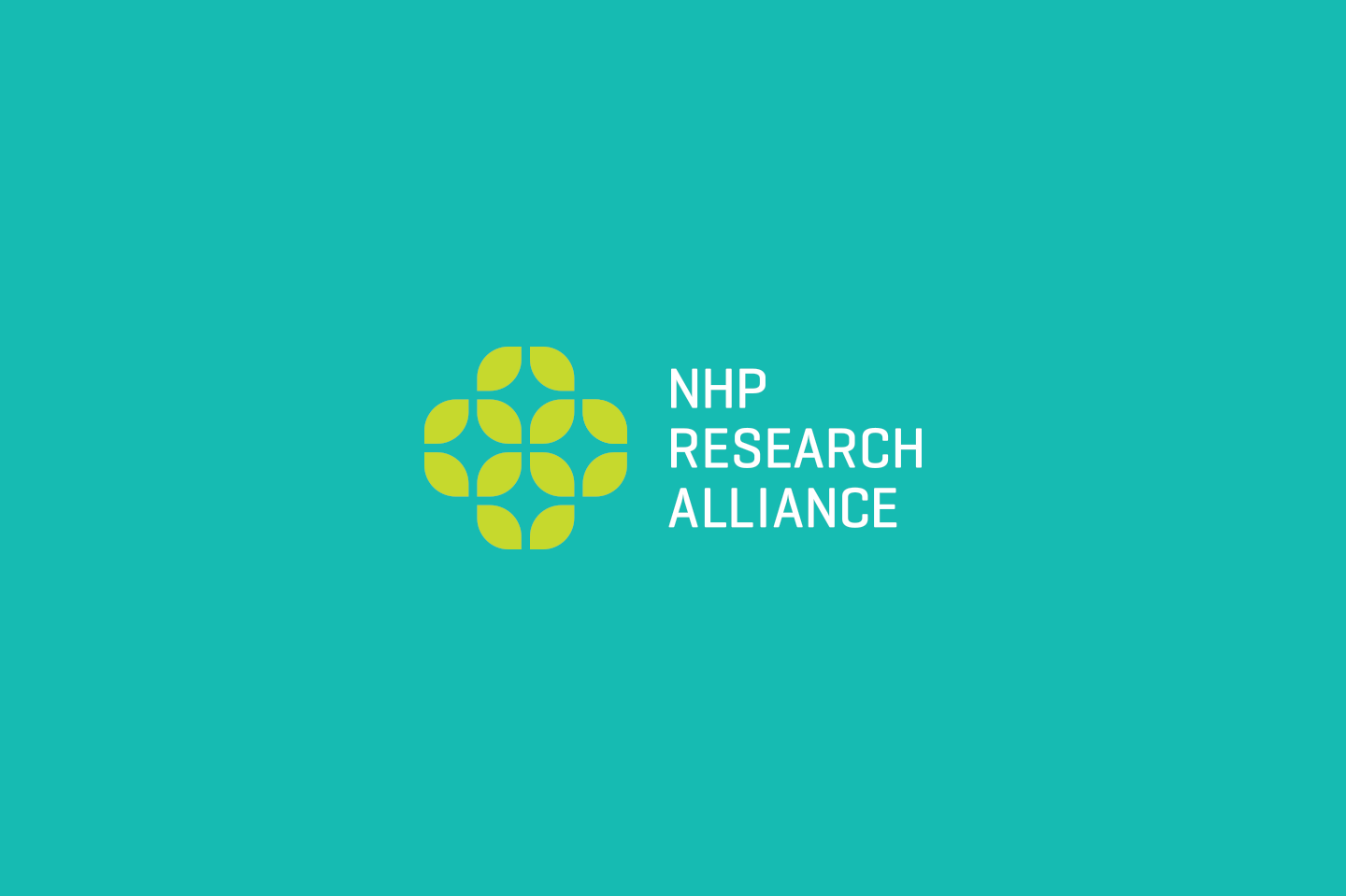 In 2017 we were tasked with creating the branding for the newly formed Natural Health Product Research Alliance. The mission of the NHP Research Alliance is to create a new global standard in biological reference material. This is to allow for the reliable and accurate authentication of Natural Health Products.
Using highly advanced molecular diagnostic techniques they are able identify the DNA of ingredients, within minutes and for a low cost. Cross-referencing the result with an ever-growing library of samples, they can discover contaminates along the supply chain, ensuring consumers know exactly what they are buying. NHP manufacturers along with federal standards agencies are encouraged to join the Alliance, in order to grow the reference library and raise the standard across the industry.
The NHP Research Alliance required an identity that reflected their honest, science-based, collaborative and rigorous approach. The focus of the brand was on collaboration; many parts making up a whole, with the end result of providing better health for humanity.
The Alliance is a disruptive game-changer, and so we wanted the brand to be vibrant and modern, yet with distinctive ties to the natural world. We developed an illustration system that reflected the technology involved, but with shapes made out of leafy, organic elements.

Upon presenting the identity it was approved the same day, and we have since collaborated on developing an animated explainer video, website and further illustrations for the Alliance.