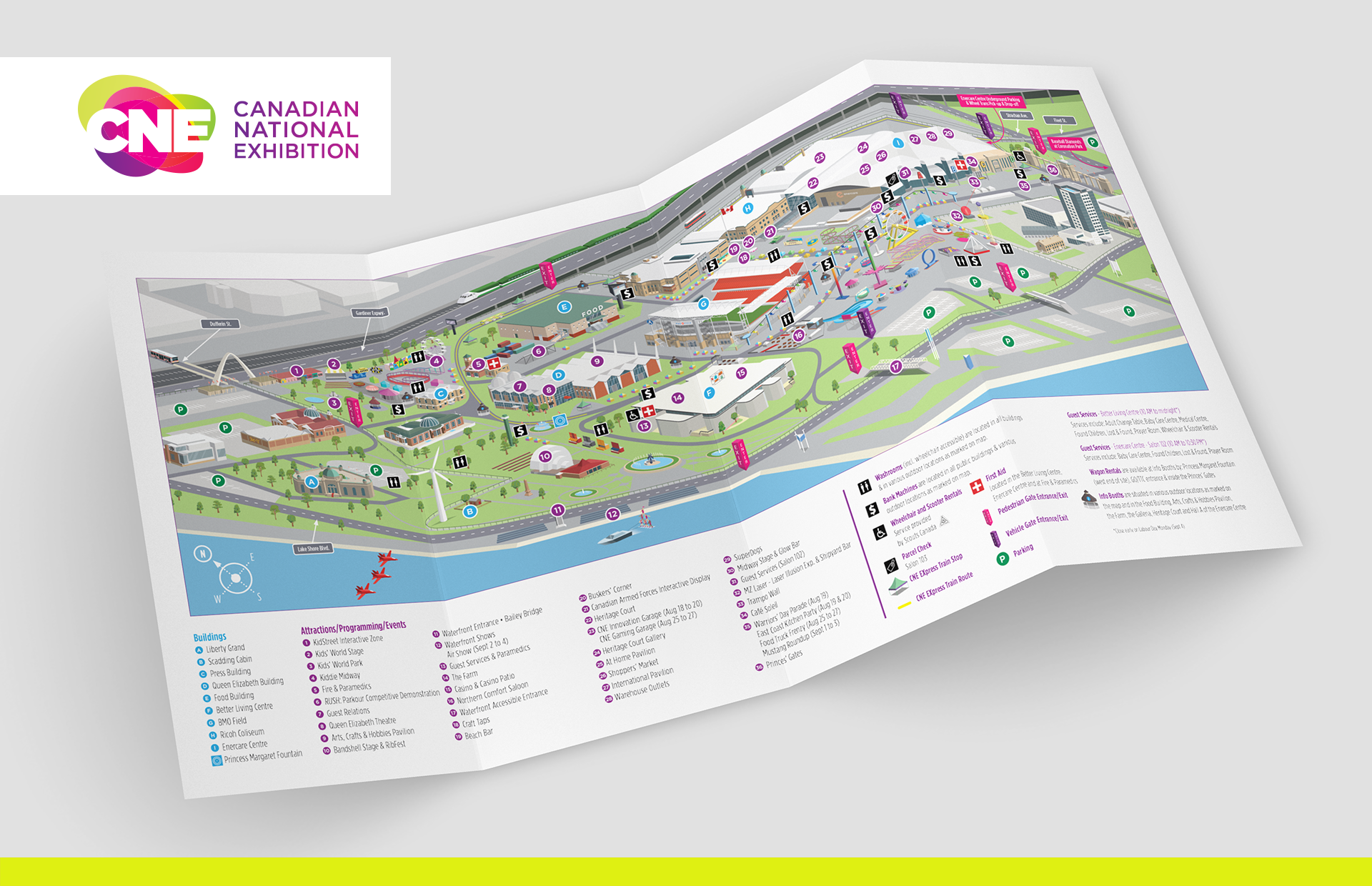 Core were approached by Field Day Inc. to assist with the layout and illustration of the 2017 CNE map. The CNE is an annual event that began in 1879 and takes place at Exhibition Place in Toronto. With approximately 1.5 million visitors each year, the CNE is Canada's largest annual fair and the sixth largest in North America.


The reason the previous map required a redesign was that people were having a hard time navigating around the vast 192 acre exhibit site, getting lost and had no reference for finding the locations they wanted to be heading towards. The main challenge was guiding 1.5 million visitors around the expansive site of Exhibition Place, with it's many buildings and parks. Proper execution of this project meant landing a fine balance between a fun and aesthetically pleasing illustration system that also had a very real-world problem to solve.
Core created a map that would use ground-level landmarks to guide the way. The previous birds-eye-view map made way for an isometric map that enabled viewers to establish where they were based on a visible reference point, whether it be a building, ride or smaller landmark. The key was to establishing the correct isometric angle to fit the entirety of the site, whilst also utilising the right amount of detail in the illustrations, balancing proportion and scale of smaller landmarks. The illustration required just enough detail for viewers to recognise the features and facades of their surroundings while avoiding cluttering the map.
The map we designed is still being used with additions being made in subsequent year based upon new rides, shows and layouts throughout the exhibition site.