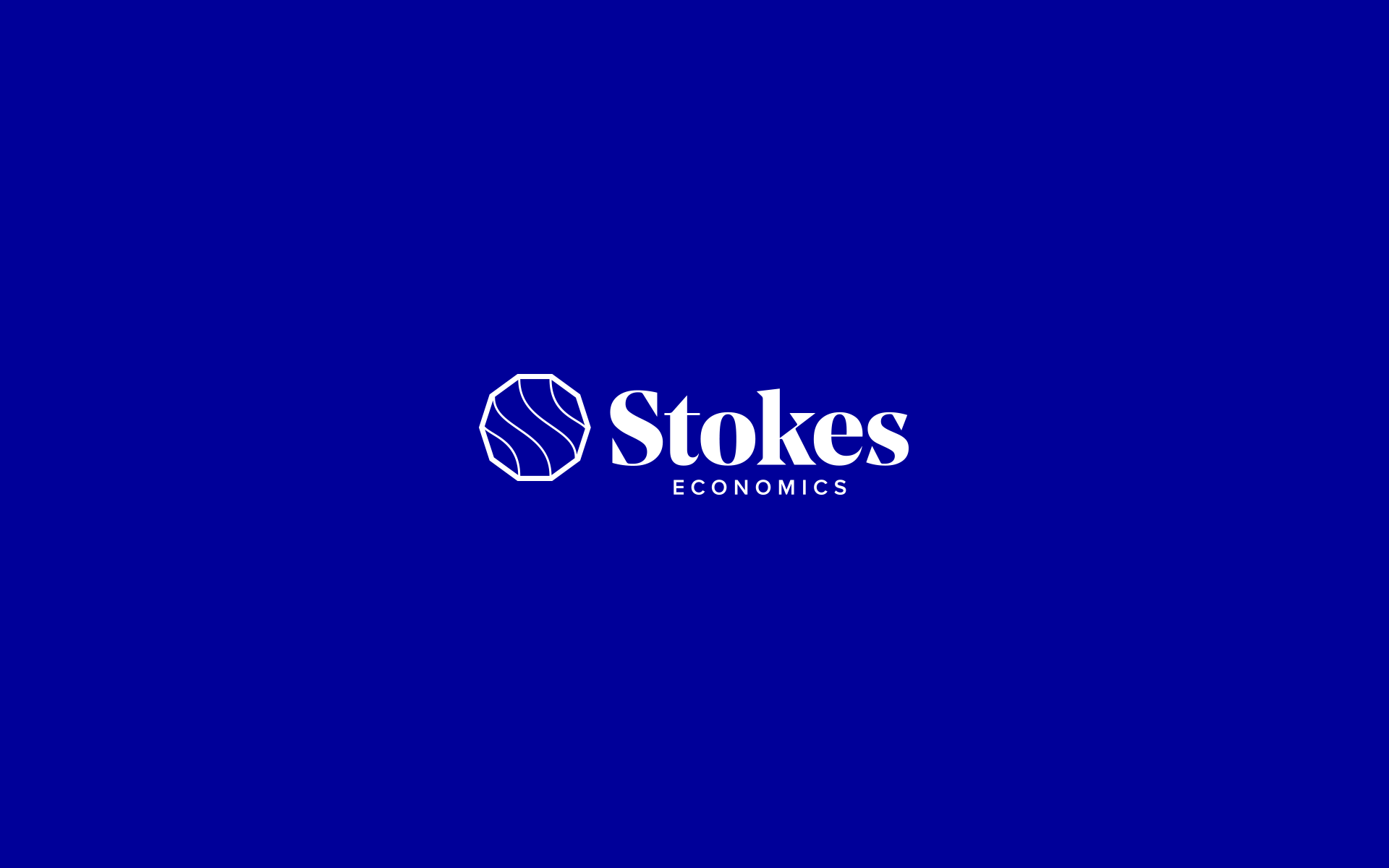 In 2017 we created the brand Identity for Stokes Economics, an economic research and consulting company based in Canada. Employing a unique 'bottom up' model, Stokes Economics offer outlooks, studies, reports and consultation about the economic implications affecting many industries using multi-sector macroeconomic models. Influencing top-end decisions for private and public sectors, their products come in the form of raw data, detailed reports, analysis and the option to buy the model outright for companies to input their own findings. Ultimately, their unique model ensures that clients get the right people, to the right place, at the right time.


Stokes Economics had been on a run of losing out on bids and proposals to their competitors - despite their confidence that they had a better offering for their clients. A big challenge was to help Stokes portray themselves to their clients' in their best light, highlighting their capabilities. As well as the new logo and identity system, we worked with Stokes to refine their positioning and brand strategy. Design work included updating their presentation packs, creating a bespoke set of illustrations, stationary design, proposal covers and their website design. We also assisted in creating graphics that helped convey complex processes in a clear, succinct manner.
In branding Stokes Economic we drew inspiration from how they draw data, taking the economy of regions, provinces and territories in great detail and using them to sum up to a national total for Canada. This level of detail, and their 'bottom up' model makes them unique amongst their competitors, and we wanted to convey this in imagery that linked to cartography and topography - a mapping of the land.
The logo is an abstracted 'S' with the curves and serifs made out of topographic lines. This motif is also explored in the illustration style, gridded layouts, and photography where aerial imagery is used to reinforce their unique way of looking at Canada.
We also meticulously designed bespoke presentation packs, in which each component (booklets, leaflets, letter pages and business cards) had a unique compartment, and they were designed to showcase Stokes' offering in a clear and aesthetically pleasing manner.
A year after the new branding, and website went live, we were informed by Stokes that they had been once again winning more competitive proposals, that the bespoke print packages had been enormously successful and most importantly, that their revenue had increased by 35%.
.