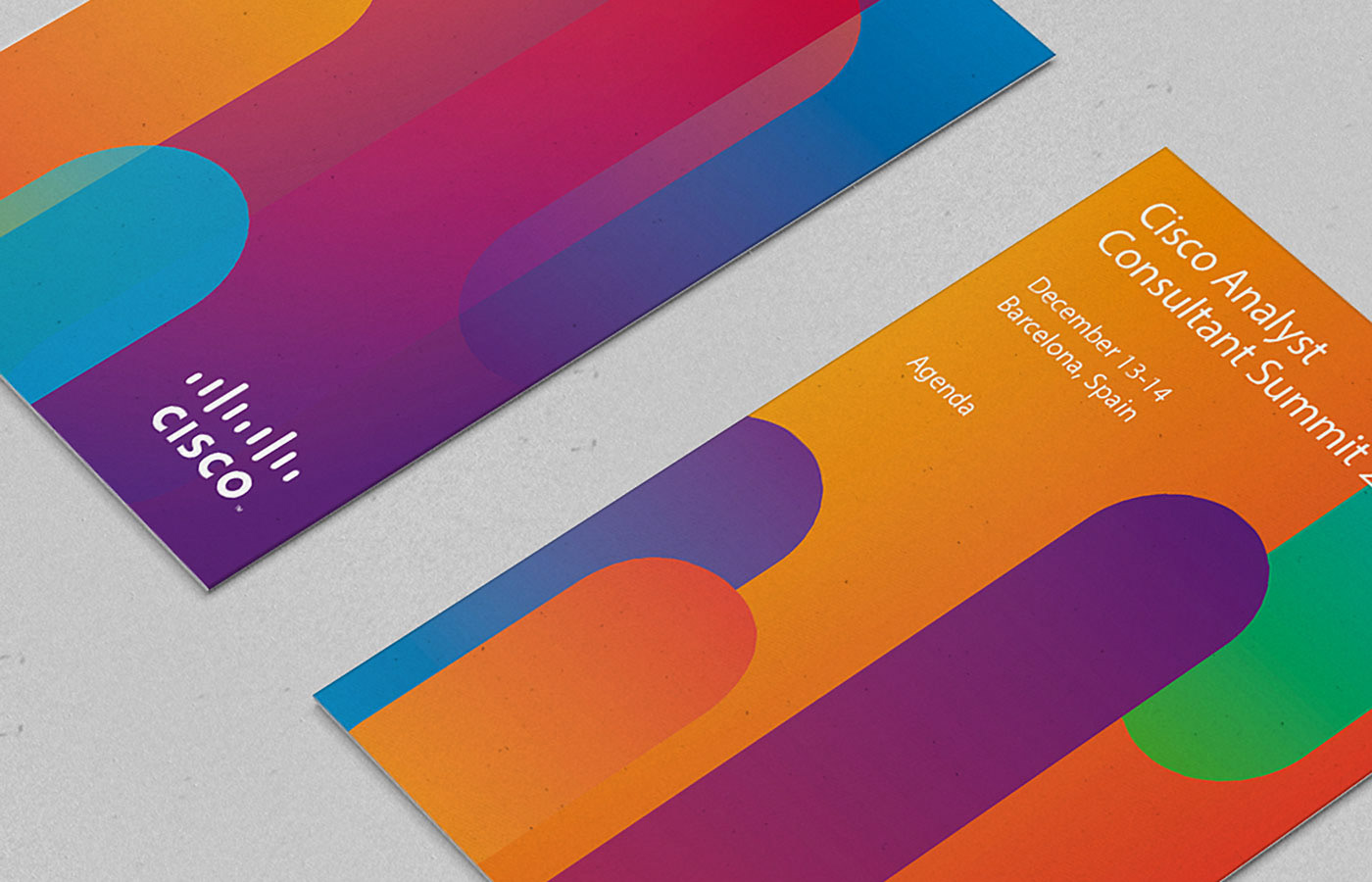 Cisco Systems is the worldwide leader in networking that transforms how people connect, communicate and collaborate. Project4, a marketing and events company in the UK asked Core to assist with creating print collateral for the 2010 Cisco Collaboration Partner and Analyst Consultant Summits in Barcelona.

Challenges & Goals
Having been given the previous Cisco Systems event guidelines, Core was tasked with creating a bright and exciting brand for the event, which was set in the beautiful and vibrant setting of Barcelona. Core produced two sets of collateral for both the Cisco Systems partner and analyst summits that ran simultaneously.
This work included designing backdrops for the stages, delegate biography booklets, agendas, badges, way-finding signage, and general information in and around the events.